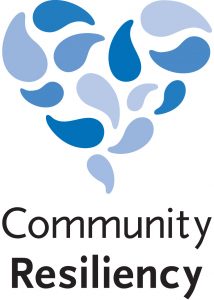 The impact of COVID-19 is having an unprecedented impact on our community. But as is "the Bowen way," help and assistance is coming from every corner of our wonderful island community. Counselors, psychologists, and pastors are offering an ear and advice to those of us particularly suffering from the imposed isolation. Friends and neighbours are checking in and assisting our most vulnerable. Increased monetary donations to the Food Bank are keeping our at-risk families and individuals fed. The wellness community has relocated on-line to keep our bodies moving and our hearts and minds calm. Businesses are rethinking their goods and services offerings to respond to the changing needs of residents.
The pandemic has placed a heavy burden on our existing charitable resources and will put pressure on our ability to meet current needs and what we can only anticipate will be the long-term effects on our community. To help respond to this crisis, the Bowen
Island Community Foundation (BICF) has established the BICF Resiliency Fund.
The purpose of the fund is to provide flexible grants to address key priority areas for the island through integrated and systemic solutions. The solutions should affect a broad spectrum of the Bowen population and not be redundant with other initiatives. The priority areas are:
The availability of food, hygiene, or other basic needs (excluding housing and income benefits).
The provision of relevant information to promote resiliency and mitigate fear and confusion.
The mobilization of citizens to assist their vulnerable neighbours with the challenges they are facing from isolation.
These priorities are all areas where there is a gap in government assistance and other relief programs. BICF hopes solutions implemented in response to this crisis will also provide a framework for responding to future emergencies as well.
BICF wants to move quickly to get these pandemic response funds in place. A number of generous donors have already offered to match the first $40,000 raised. Our ultimate goal is to reach $100,000 for this timely and critical fund.
Since Bowen Island Municipality already has in place an emergency organization structure to identify and address community needs, BICF has entered into a cooperative partnership with BIM for the purpose of responsibly directing proceeds from the BICF's Resiliency Fund to emergency initiatives that directly address the priorities identified. These funds will specifically be applied to areas where government funding or reimbursement is not applicable.
The Bowen Island Community Foundation helps build a resilient community and strengthens Bowen Islanders sense of belonging by engaging citizens, organizations and local government to work together and contribute their money, time, ideas, expertise and energy to serve the community. Now…more than ever….our community needs each of us to step up to this challenge.
To donate to the BICF Resiliency Fund, go to: bowenfoundation.com  
For more information and to apply for a grant go to: bowenfoundation.com/resiliency-fund
---
Published in the Bowen Island Undercurrent
April 23, 2020