APPLICATIONS FOR 2023 ARE NOW OPEN.
We look forward to seeing your great ideas!
Neighbourhood Small Grants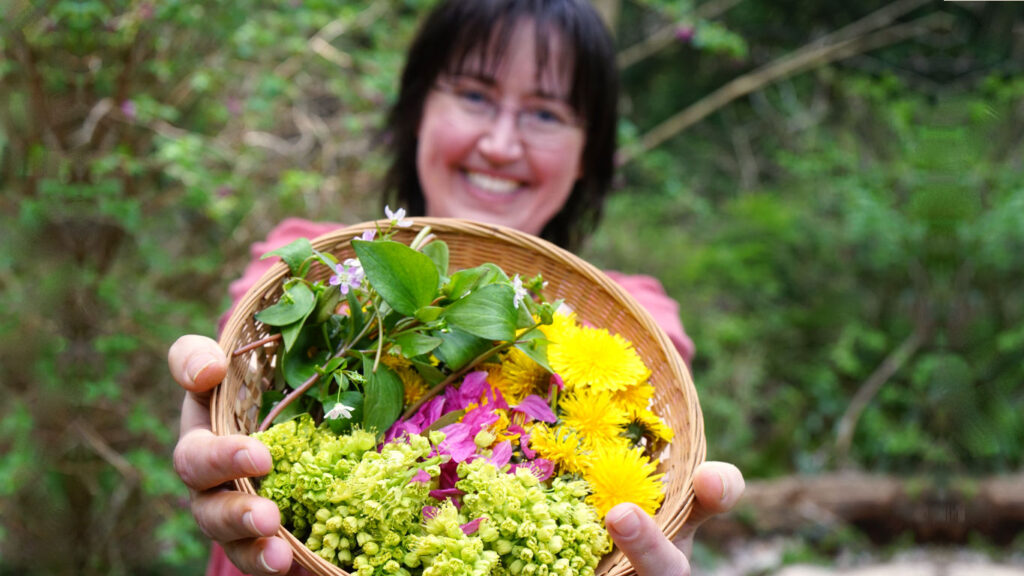 In partnership with the Vancouver Foundation, the Bowen Island Community Foundation launched the Neighbourhood Small Grants (NSG) Program in February 2020, to support projects that bring people together, share skills and knowledge, build a sense of belonging and responsibility, and respect & celebrate diversity.
NSG is based on a simple but powerful idea – that EVERYONE is a valuable member of our community and that we all have something to share.  The program's goal is to build connections between neighbours, stimulate creativity, encourage local solutions, and engage people from all backgrounds and circumstances in the life of their community.
The Vancouver Foundation created the NSG Program in 1999, founded on six principles:
1.  Everyone Has a Gift
2. Small is Beautiful
3. Local is Best
4. Where We Live Matters
5. We Learn Together
6. Everyone is Invited
The Neighbourhood Smalls Grants Program has four goals by which the outcomes and impacts of each grant is measured.  They are:
Goals
Examples
Connect and engage neighbours
- Projects that help you to know the people that make up your neighbourhood, e.g., potluck dinners to welcome new neighbours and catchup up with the ones who live in the community
Share skills and knowledge
-Projects where people share and exchange their gifts, skills, and knowledge with their neighbours, e.g., collaborative art making or storytelling sessions by a neighbourhood artist/storyteller
Increase sense of belonging and responsibility to one's community
- Projects that showcase local history, public and private spaces, arts, culture, and food, e.g., neighbourhood walking tour that highlights historical sites
- Projects that enable neighbours to collaborate and give back to their community, e.g., clothing swaps while learning sewing and mending
Respect and celebrate diversity
- Projects that celebrate the diversity of a community and foster accessibility and inclusion, e.g., cost-free multicultural community kitchen that connects newcomers with indigenous communities
---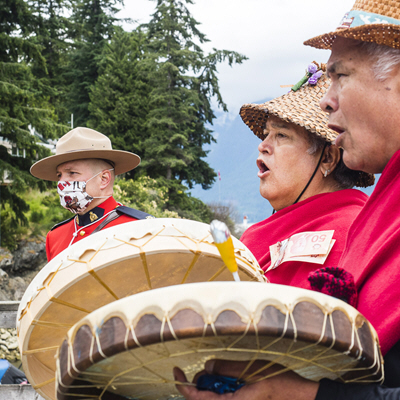 ---
Any individual can apply for a Neighbourhood Small Grant … and yes, a grant means you don't need to pay back this funding!  We believe the best people to effect change in a community are the ones within it. And when we can make money less of an issue in doing so, it allows so many more kinds of ideas to shine.
While restrictions related to the COVID-19 global pandemic have now eased, we ask that all NSG Project Leaders and their project participants will still be mindful and respectful of ensuring public health and safety (as directed by any BC Public Health Orders or guidelines).
---
Do you have a great project idea to share
with your Bowen Island neighbours?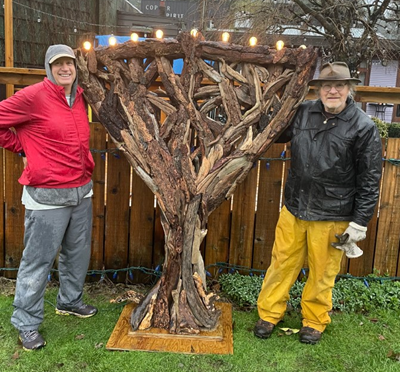 Once you've decided on an idea, here's what to expect:
Write and submit your application – You can ask for a grant of between $50 and $500. You apply online through the Vancouver Foundation's website.
Wait for the results – A volunteer committee made up of Bowen Island residents review all applications. This can take up to two weeks.
Bring your idea to life – If your grant is approved, you will be provided a "Project Leader's Manual" for all the details you'll need to know and receive your grant award. Then it's time to start planning, promoting and preparing for your event!
---
The NSG Committee will make every effort to say "yes" to your project idea, but please keep in mind these few restrictions:
Businesses and charity organizations are not eligible to apply.  Successful applicants and their project participants cannot associate their business with their project/event.
Projects that involve therapy or counselling support are not eligible to apply.
Except for community gardens, projects involving infrastructure building/upgrading or purchasing of equipment (including computers) are not eligible to apply.
Projects must be free, inclusive and accessible to all community members. You're not permitted to charge any fees, request donations and/or fundraise for other projects or organizations.  Any project participants are similarly ineligible to promote their business or charge fees/profit from their affiliation with your NSG project.

For projects taking place on neighbourhood streets or public spaces, you must ensure compliance with all municipal bylaws and permitting requirements, and any other regulations or permit requirements (e.g. from strata or neighbourhood associations).  You'll need to obtain appropriate permissions and/or liability insurance prior to submitting your application.  BE SURE TO PROVIDE THESE DETAILS in your application.  For information on municipal bylaws/permits, please contact Bowen Island Municipality at [email protected] or 604-947-4255.
Successful applicants agree to complete their project/event no later than November 30, 2023.  This includes the submission of a short "Project Story" with photos or videos so we can share them on our website and social media channels to inspire others.
Successful applicants agree to attend our Wrap-Up Celebration in late 2023, to share their NSG experience with other Project Leaders, project participants and Bowen Island community members.
---
We hope you'll be encouraged to bring YOUR project idea to life by reading about
the accomplishments and creativity of our Bowen Island neighbours.
Click here to view their NSG PROJECT STORIES & PHOTOS
For more information,
contact the NSG Program Coordinator at

[email protected]
---
Still need some inspiration for project ideas?
We find these tend to be popular among first-time applicants.  They can be easily organized, are low-cost and engage your neighbours:
Share Talent:
Teach others how to craft, cook or speak a new language. We all have something to offer.
Check out these great examples! (VIDEO)
Share Culture:
Invite neighbours to celebrate, eat or pray in a way, or on a day, that is meaningful to you.
See how these Project Leaders shared their culture & made new friends at the same time. (VIDEO)
Gather Over Food:
Potlucks, picnics and BBQs are simple, powerful draws.  Everybody loves to eat!
Look at how these young people brought their neighbours (of all ages) together. (VIDEO)
---
Neighbourhood Small Grants are given with trust, autonomy and support to give people a chance to see what they're capable of, and learn new skills along the way.  Visit Bowen Island's NSG page on the Vancouver Foundation's website or check out the following:

Still have some questions?  Need assistance with your application? 
Contact the NSG Program Coordinator at [email protected]