Bowen Islanders are a very generous group. Many give their money, time, ideas, expertise, and energy to serve their neighbours and their community. The Foundation's Featured Artist Program provides an avenue for our Bowen artists to share their talents with the community.
One Bowen artist is selected and featured for two years, during which time the Foundation has permission to use an image of their work on our greeting cards and in other communications material.
We welcome and thank all our featured artists for sharing their talents with the entire community.
Featured Artist 2020-2022
Kathleen Ainscough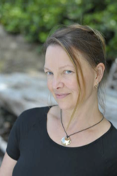 Kathleen has studied and created fine art, costumes, and textile arts for over 35 years. She works with a variety of media and techniques including painting, photography, sculpture and textiles.
Early studies at Emily Carr led Kathleen to work in props and costuming for a variety of dance, TV and film productions. Her education at Capilano College includes diplomas in studio arts, textile arts, and ceramics.  She actively creates, exhibits, and teaches in these areas, a natural progression for her many years of art practice and inspires a deeper connection to her creative process. She offers art workshops through the Bowen Island Arts Council where she works as their program coordinator.
Kathleen has given the Foundation permission to use an image of her "Barn Boards." Impermanence and the cycles of nature are my inspiration. Light emerging from shadows, the relationships between humans and nature, rich surfaces echoing timeworn layers scoured by the elements, are captured in layers of paint and other materials. I am intrigued by the patterns and repetition found in nature's microscopic to cosmologic worlds and how they are reinterpreted in the built environment. The vessel is a recurring theme as metaphor for human life cycles, receiving and storing knowledge. My passion is in the process and materials. Awakening the surface with bold, intuitive marks, layers of paper, paint, and textures, captures the early freedom and spontaneity. Much is learned from experiments and working intuitively, embracing the unexpected and responding spontaneously. When I am immersed in art making there is a sense of   freedom, an unmeasured sense of time.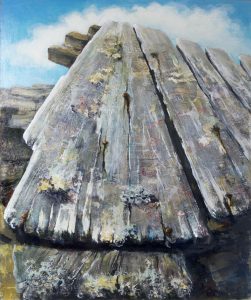 Featured Artist 2018-2020
Guthrie Gloag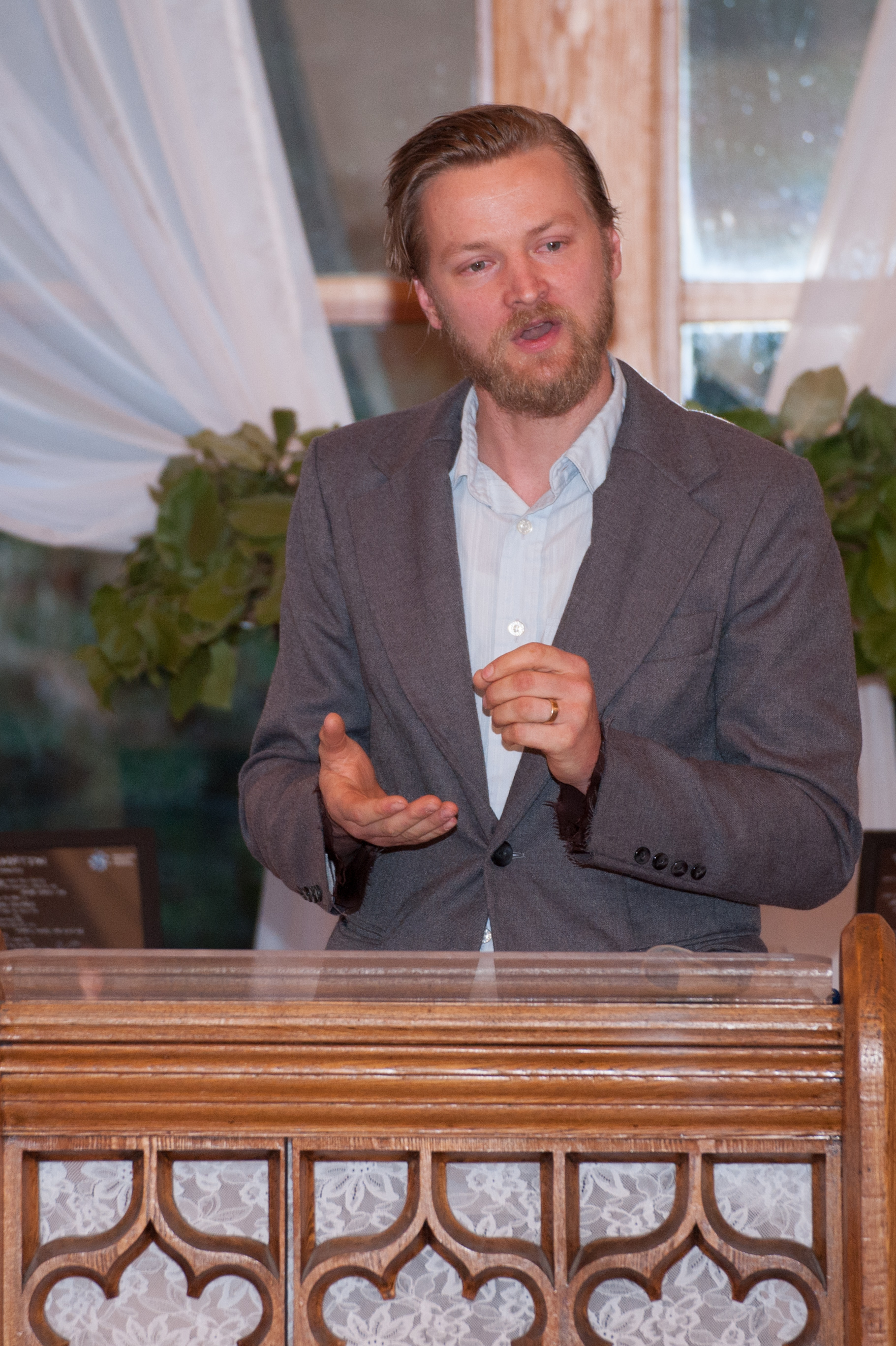 At the Bowen Island Community Foundation Annual Meeting on May 4, 2018, Guthrie Gloag was announced as our Featured Artist for 2018-2020.
Guthrie Gloag's work is born of the wild and rugged shores of British Columbia that he calls home.  He is trained as a biologist, holding a BSc in Biology from the University of Victoria. His understanding and respect for the natural world is evident in his sculpture. Gloag has lived and worked along many parts of the coast and his pieces often evoke the animals he's encountered in the wild.His art has been featured at Madrona Gallery in Victoria, Mountain Galleries at the Fairmont in Whistler, and at the Wolf in the Fog restaurant in Tofino. He lives on Bowen Island with his wife, daughter and dog.
Guthrie has given the Foundation permission to use an image of his "Mourn" an American Mastodon project.  "I wanted to give myself, and others, the opportunity to see a mastodon in an environment similar to its natural habitat. The only way for me to make that happen was to hike driftwood into the forest, one backpack at a time. This sculpture is over eight and a half feet at the shoulder and likely weighs over two thousand pounds. I've kept its location secret for several reasons. Partly, I like the magic of people knowing it exists but not knowing where. I love the idea of someone stumbling upon it in the woods."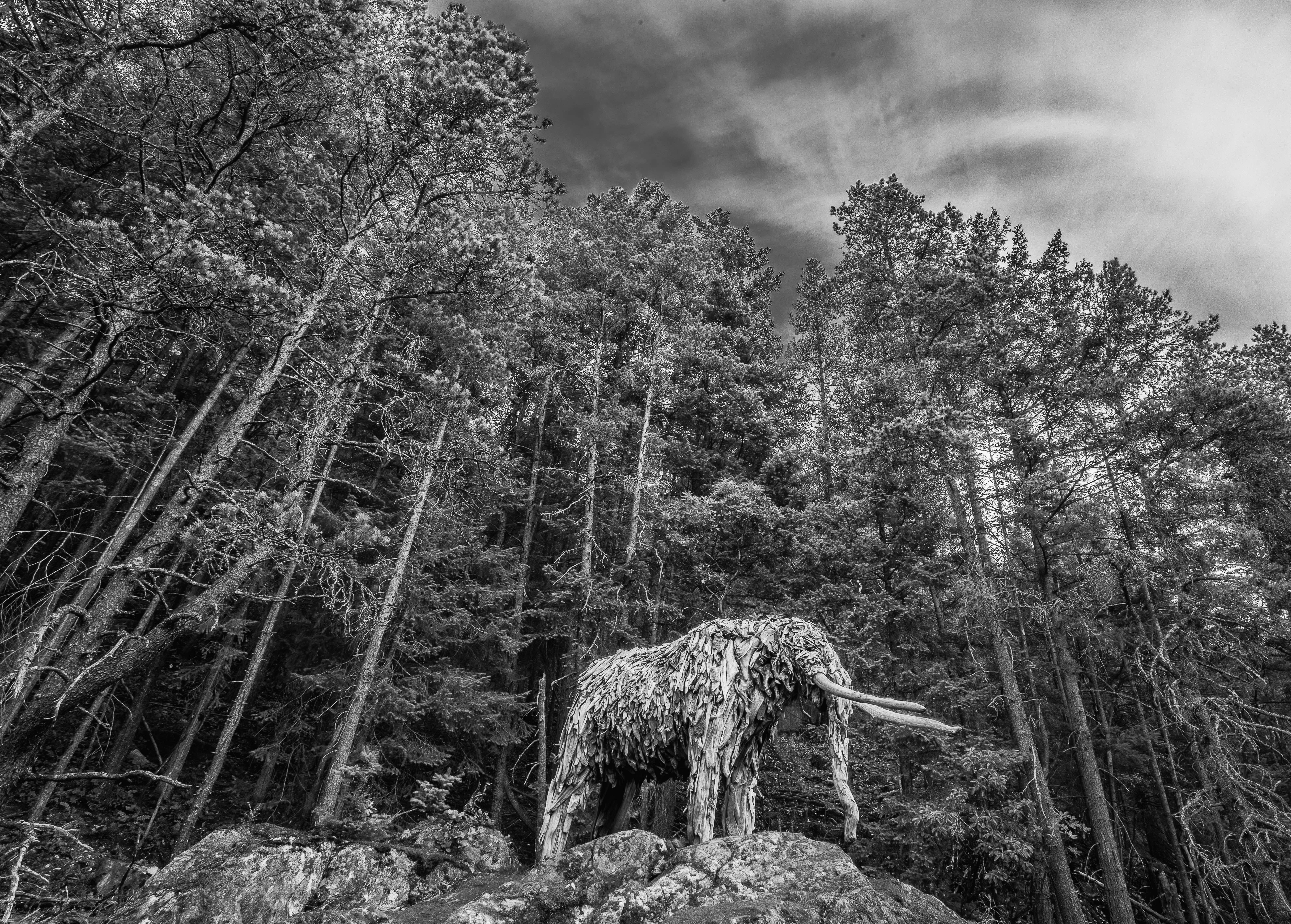 Featured Artist 2016-2018
Michael Nicoll Yahgulanaas
Michael Nicoll Yahgulanaas is an award-winning visual contemporary artist, author and professional speaker. His work has been seen in public spaces, museums, galleries and private collections across the globe. When not writing or producing art, Yahgulanaas pulls from his 20 years of political experience in the Council of the Haida Nation and travels the world speaking to businesses, institutions and communities about social justice, community building, communication and change management. His most recent talks include the American Museum of Natural History and TEDxVancouver.
Influenced by both the tradition of Haida iconography and contemporary Asian visual culture, Yahgulanaas has created a practice that is celebrated for its vitality, relevancy and originality.
Michael's Featured Artist contribution to the Foundation was an image of his sculpture SEI which is permanently located at the McArthurGlen Designer Outlet Mall.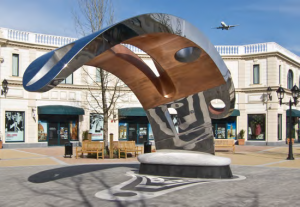 Featured Artist 2014-2016
Andrew Plewes
Originally from Toronto, Andrew Plewes is a second generation graduate of the Ontario College of Art. Twenty years ago, after a three month mountaineering course, he moved to Vancouver to pursue his love of life outdoors. Eventually, he found his dream lot on Josephine Lake on Bowen Island and built a house. Using many forms of media and an equal number of diverse styles, Plewes has been working as an illustrator for over 25 years. His work appears in children's books, readers, magazines and on product packaging.
Plewes's paintings are inspired by the impressionists, the Group of Seven, classic children's book illustrators and art nouveau poster artists. He paints in acrylic and aspires to marry the blatant blobs and smears of paint with the air and life of the subject. He is also experimenting with abstraction, evoking his mother's quilt work and his father's 1950's art school industrial design projects.
Andrew's featured painting for the Foundation was his beautiful "View of Bowen from Black Mountain."