The Bowen Island Community Foundation's success relies on a hardworking, passionate, and stable Board of Directors who collectively offer a range of relevant skills and knowledge to the Foundation's mission and strategy.
Holly Graff, Chair
Moving to Bowen from the US in 2003, Holly found something here that she didn't know she was looking for – a caring and connected community. An added bonus was meeting her husband, artist David Graff. Holly brings more than two decades' worth of experience in strategic communications – from Washington, DC with a full range consulting services firm specializing in executive education for senior government officials from developing countries, to media management on a major motion picture documentary release. She is currently managing director for an independent boutique life insurance firm in Vancouver. Other recent endeavours include investor relations for a $10 million software start-up for global relief supply chain management. Throughout this time, she has consistently written for thought leaders about emerging multifunctional business issues that shape the global environment. Numerous articles, books and op-ed pieces published in the Huffington Post, LA Times, CNN, Harvard Business Review and University Presses. A Canadian resident, Holly was born in the United States, and grew up in South Africa.

Joanne Gassman, Vice Chair
Joanne is now retired after 39 years with Bank of Montreal where her last position was Senior Vice-President, Personal and Commercial Banking for British Columbia and Yukon. Joanne and her life partner, Bruce, have lived part-time on Bowen since 1991 and since retiring love living here full-time as both are nature lovers and avid gardeners. In addition to extensive leadership experience in the financial services industry, Joanne has been involved in a number of advisory and charitable boards and currently serves as Board Chair for the Bill Reid Foundation, Chair of the IAP Council-Vancouver for CARE Canada and is a Director on the Streetohome board. Joanne holds an MBA from Dalhousie University.
Sheree Johnson, Secretary
Sheree's story has taken her from her childhood in the Blue Ridge Mountains of Virginia to her current home on Bowen Island where she has lived with her husband, Edward, since 2001. Now retired, Sheree is a dedicated volunteer on Bowen. She enjoyed a broad 30+ year career in marketing, sales, finance, and strategy development. She has been an international speaker, author and consultant. Sheree played a critical role in building three successful market research companies. She has worked with clients in the United States, Canada, South America, Europe, and Asia. Specific engagements have included: defining market scope; positioning and communications strategy; developing business plans for strategy alignment and implementation; evaluating and designing customer satisfaction measurement and customer loyalty programs; defining balanced scorecard measurement systems; designing, developing and delivering custom workshops for change management and leadership development. Sheree has a BA in German Literature and a MBA in Finance from Indiana University. In her spare time, Sheree loves to hike, garden, cook and travel with her husband and their dog in their 1991 Westfalia van.
Leila Swann, CPA, CA, Treasurer
Leila lives on Collins Farm with her husband and their two young children.  She has lived on Bowen all her life, excluding five years in Penticton where she articled for her CA.  Now a CPA with over 15 years' experience between industry and public practice, she began her accounting career at a medium-sized firm doing audit and assurance for municipalities and First Nations, and has worked with owner-managed businesses of all sizes covering a range of industries including wineries, retail, manufacturing, insurance, trades and construction, as well as e-commerce. Leila started her working life on Bowen at 13 as an ice cream scooper at Union Steamship Marina and worked her way up to management there.  She also worked in many of Bowen's restaurants including Doc Morgan's and the Tuscany.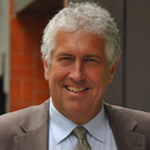 Neil Boyd, Director
Neil Boyd has been a full-time resident of Bowen Island for 35 years, and was a member of Bowen's council and its Metro Vancouver representative from 2002 to 2005. He is a Professor and the Director of the School of Criminology at Simon Fraser University, educated in psychology at the University of Western Ontario and in law at Osgoode Hall Law School. He is the author of seven books, many government reports and academic articles, and is a frequent media commentator on subjects related to law and criminology, most notably violence and drug policy. His most recent book, A Thousand Dreams: Vancouver's Downtown Eastside and the Fight for its Future, was co-authored with Senator Larry Campbell and Vancouver journalist Lori Culbert. The book was short-listed for Canada's Donner Prize, and was the winner of the George Ryga Award for social awareness in literature.
Henry Campbell, Director
A lawyer, writer, and lover of beaches Henry has lived on the island since 2015 with his wife and (since 2017) his son. Henry's legal experience spans everything from cattle rustling to wrongful dismissal cases. Since 2018 he has pursued his true passion, screenwriting, by studying at the University of California at Los Angeles and the prestigious Canadian Film Centre in Toronto. He's also a director of the Jump Current Performance Society in Vancouver. In his spare time he kayaks, hikes, camps, and rides his motorcycle (though not all at the same time).

Jennifer Hall, Director
Jennifer joined the Board in 2014. She moved to Bowen in 2004 in search of a connected community and access to nature after having lived in large cities in Asia. She loves living on Bowen and is an active volunteer. She is also an avid outdoor enthusiast and spends her free time exploring Bowen's woods and waters – hiking with her dogs Sherpa and Guinness and kayaking with her husband Peter. Jennifer brings to the Foundation extensive project management and communications expertise gained through both local and international experience. She has worked in Japan, for the Japanese Government, and in Thailand for the country's leading advertising agency. In Canada, Jennifer has worked as a communications and strategic planning consultant for non-profit and government clients, and as the Professional Development Director for an education publisher. She currently works as a member of the development and communications team for a social service non-profit in Vancouver. She holds a BA from McGill and an MA in International Leadership from SFU.
Amanda Ockeloen, Director
Growing up on Bowen Island in a household with parents that were both paramedics, along with her 'Pops' also being fire chief on Bowen Island for 20 years, clearly set the stage for Amanda's life and career. Graduating from the Justice Institute of BC, Amanda worked as a paramedic for 8 years on Bowen and the lower mainland.  She then started a small business providing first aid Instruction through the Canadian Red Cross. Lifesavers First Aid Training has been operating for 25 years and includes both educational training and sales of first aid supplies. She was previously the Emergency Planning Coordinator for the Bowen Island Municipality while also serving as Director of Emergency Social Services. A passion of Amanda's was to have AED's readily accessible to all neighbourhoods on Bowen, and together with the Rotary and Municipality there are now 24 AED's publicly available. She presently sits on the Board of the Helping Hand, was President of Bowen Island Children's Centre for many years and acted as Co-Chair on the BI Community School PAC. Amanda, her husband Allard, and their daughters live in King Edward Bay.  Amanda has a love for animals and nature, running and hiking, and recently hiked a 220 km section of the Camino de Santiago trail in Spain.
Richard Smith, Director
Richard Smith is a Professor in the School of Communication at Simon Fraser University. Smith's research focus is social inclusion (and exclusion) brought on by the introduction of new media. He has an ongoing interest in technology for education, privacy and surveillance in public spaces, online communities, and the wireless information society. With academic training in communication and law, Dr. Smith has degrees from Carleton University (BA) and Simon Fraser University (MA and PhD). He is a member of the Canadian Communication Association and former publisher of the Canadian Journal of Communication. He has lived on Bowen Island since 1995 with his wife Deborah Kirby and their two children Eleanor and Maxwell (now grown and living off island).
Ted Spear, Director
Ted earned a two degrees in Education at the University of Manitoba, and then moved to Vancouver with his wife Dyan to complete a Ph.D. at UBC. After travels around the world and  a teaching year on Haida Gwaii, they had twin girls in 1989 and shifted over to Bowen Island two years later. They have been here ever since, welcoming their third daughter to the island in 1993. Ted is the founding Head of Island Pacific School, which he and several community members started in 1995. He ran the school on and off for 18 years, taking time out to serve as a middle school principal at Mulgrave School and to co-found another start-up school on Vancouver Island. He "rewired" in 2017 to renovate his kitchen, start a garden, and write a book about the future of education entitled, Education Reimagined: The Schools Our Children Need, He thanks his lucky stars to be able to work and raise his family here on Bowen Island.
Kate Thomas-Peter, Director
Kate is now semi-retired as a Director in the Child and Youth Mental Health Programs at BC Children's Hospital.  An experienced children and families social worker in the UK, Kate has managed and directed special projects in healthcare since coming to live in Canada.  Her work has always been in public sector services with opportunities to teach and train others in her field of work.  Over the last few years, Kate has developed a special interest in mentoring new and emerging leaders.  British by birth, Kate married Brian, a Canadian and, with their children grown up, decided to strengthen their connection to Canada.  They discovered Bowen Island and moved to live here in 2010.  It was a good decision and Kate has enjoyed living in and contributing to the Bowen community since then.  She is an experienced not-for-profit Director, being on the Board of the Pacific Post Partum Support Society and on the Board of The Hearth (Bowen Island Arts Council).
---
Lisa Wrinch, Administrator
Lisa is a well-known face on Bowen Island having worked at the Municipality for nine years as Administrative Assistant and Deputy Corporate Officer, and currently as Administrator for D.K. Harris Properties in taking care of the residential commercial properties within Village Square. Lisa's professionalism, skills and her dedication to all things Bowen is a great match for the Foundation.