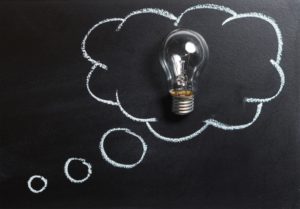 Karaoke machines on the 6:20 a.m. ferry. Handing out chocolate covered espresso beans to every child leaving daycare. Using mad science to bring the Mastodon to life and attempt to tame it—only to have it escape and run wild, causing destruction and mayhem.
These are all examples of bad ideas.
Your Bowen Island Community Foundation is looking for some good ideas for our 2019 grants. In fact, we're looking for more great ideas like we've seen in the past –everything from bike parks, to playgrounds, to gardens, to archives, to landscaping, to festivals. If it improves the quality of life on Bowen, we're interested in hearing about it.
We can even help get you started – at the 2017 Vital Conversations event, eight Bowen priorities emerged: develop housing for all, bring healthcare close to home, support our youth, celebrate diversity and inclusion, increase our volunteer pool, expand our transportation options, create gathering places for all, and take responsibility for the stewardship of our environment. You can read the full report at bowenfoundation.com/vital-conversations/ to get your great idea juices flowing.
Thanks to the generosity of Bowen Islanders, the foundation has given 68 grants to-date, totalling over $600,000.
Applying is very easy. You need two things: 1. A (maximum) 500 word summary of your idea. 2. A partnership with an on-island charity.
There are many Bowen charities and finding out who they are is very easy. Just use the Canada Revenue Agency's search engine (bit.ly/BowenCharities) and define the charity's status as "registered" and the city as "Bowen Island." Odds are good that you know someone who volunteers with one of the charities. And they may be interested in helping you make your idea a reality.
Application forms can be found on the BICF website: bowenfoundation.com/grants/grant-application/. Be sure to submit your completed applications before 5 p.m. February 15 to [email protected].  Successful applicants will be announced at the Foundation's AGM on April 26.
Henry Campbell, Director, Bowen Island Community Foundation
Published in Bowen Island Undercurrent
January 12, 2019